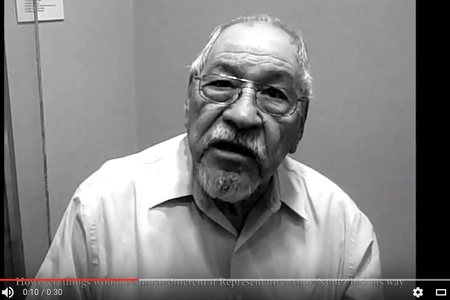 Messenger: CVNM Verde Voters
Candidate: Andrew Nunez
Contest: House District 36
Date delivered: Oct. 23, 2016
Message type: tv ad
Message tone: negative
About the message: This ad by the Conservation Voters New Mexico Verde Voters Fund criticizes GOP Rep. Andy Nunez for voting in favor of a bill to limit hunting and fishing on streams that go through private property. Nunez faces Democrat Nathan Small in House District 36. There is also a 15-second version of the ad. The two ads are airing on digital media and on TV in Las Cruces.
About the messenger: Verde Voters PAC is affiliated with Conservation Voters New Mexico, a nonprofit, and supports candidates endorsed by Conservation Voters New Mexico Action Fund. CVNM is the state affiliate of the League of Conservation Voters.
The messenger's money: Most of the group's money comes from the national League of Conservation Voters, a 501(c)(4) nonprofit, and Conservation Voters New Mexico, the nonprofit affiliated with the PAC. ProgressNow New Mexico is also a large donor. Such "social welfare" groups may spend up to half their money on politics, and they aren't required to reveal their donors.