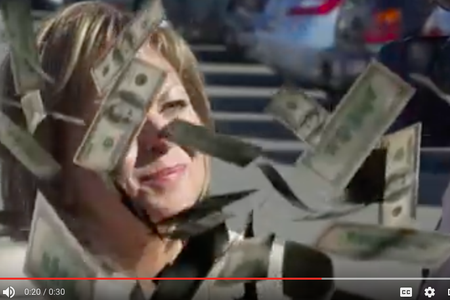 Messenger: ProgressNow New Mexico Education Fund
Candidate: Gov. Susana Martinez
Contest: None
Date delivered: Aug. 15, 2016
Message type: tv ad
Message tone: informative
About the message: This is the first in a series of ads that ProgressNow New Mexico says is aimed at informing the public about the connection between campaign contributions and public policy. Because the organization is a nonprofit and no candidate or legislative issue is mentioned, funding doesn't have to be disclosed.
About the messenger: ProgressNow New Mexico is a 501(c)(3) nonprofit. The groups advocates for progressive causes in New Mexico, and is one of several state-based ProgressNow organizations.
The messenger's money: Because it is a nonprofit, ProgressNow New Mexico isn't required to reveal its donors.