---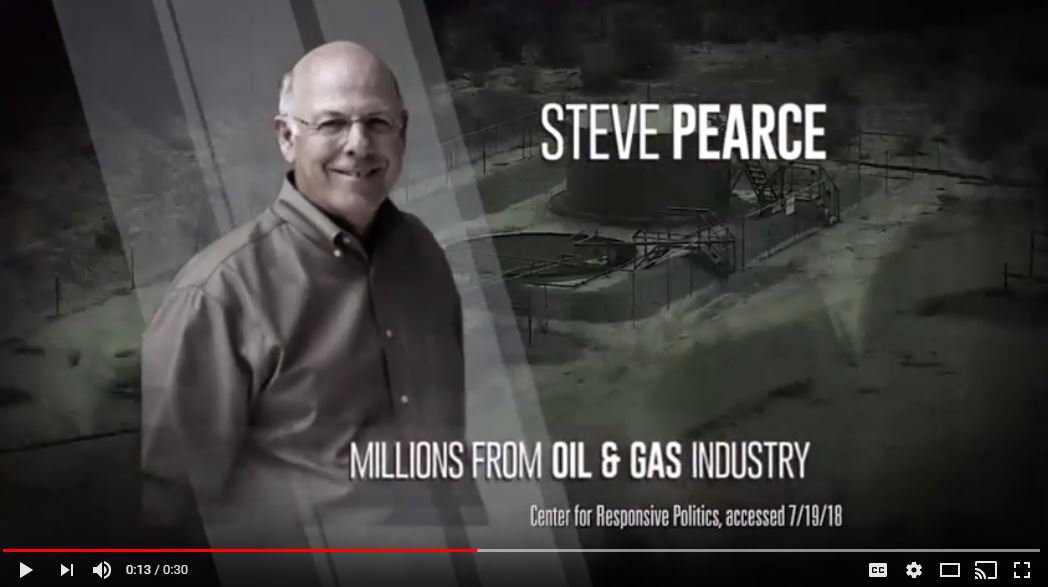 Messenger: CVNM Verde Voters Fund
Candidate: Steve Pearce
Contest: Governor
Affiliation: R
Date delivered: Sept. 4, 2018
Message type: tv ad
Message tone: negative
About the message:
This television ad criticizes New Mexico gubernatorial candidate Steve Pearce for taking millions of dollars from the oil and gas industry, and says he pushed to privatize public lands and shrink national monuments. The ad features Don Schreiber, a rancher in the San Juan basin who watchdogs oil and gas industry production.
Steve Pearce's gubernatorial contributions and expenditures can be found by seraching NMID's Openness Project: https://opennessproject.com/candidates/steve-pearce-4075/ or on the Secretary of State's website. Money contributed to Pearce for his congressional campaigns at the federal level can be searched at fec.gov, or opensecrets.org.
New Mexico In Depth published several reports earlier this year about the lopsided giving to Steve Pearce by the oil and gas industry, see them here and here.
About the messenger:
CVNM Verde Voters Fund is the political action committee of Conservation Voters New Mexico.
This group is labeled "dark" because their large contributions come from national nonprofits for whom donor information is unavailable. However, unlike many political action groups with undisclosed donors, the individual contributions to the Verde Voters Fund are disclosed and staff of CVNM are well known in New Mexico for their advocacy work.