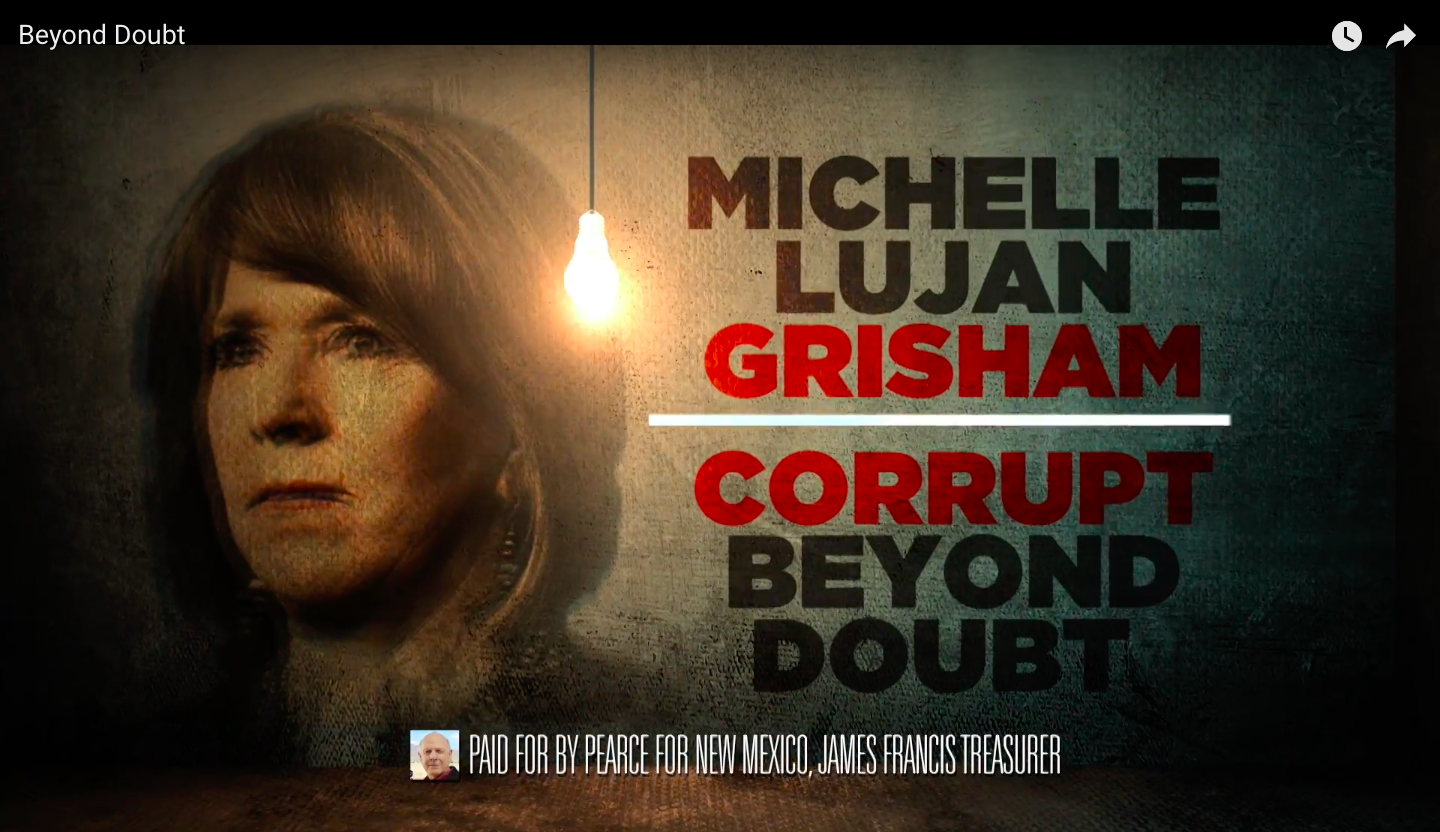 Messenger: Steve Pearce
Candidate: Michelle Lujan Grisham
Contest: Governor
Affiliation: D
Date delivered: Sept. 21, 2018
Message type: tv ad
Message tone: negative
About the message:
This ad refers to Michelle Lujan Grisham's ad titled "Godsend," which features attorney Diego Zamora from Santa Fe talking about Lujan Grisham personally helping him get health coverage when he was diagnosed with pancreatic cancer.
The ad by Steve Pearce points out that Zamora defended former state Senator Phil Griego, who was convicted in two criminal cases this year and last year on numerous corruption charges. It also refers to Zamora's 20-month disbarment in 2001 for stealing client funds. The ad ends by saying that if Zamora is defending Lujan Grisham, it makes her, "corrupt beyond doubt."
About the messenger:
Steve Pearce is a Vietnam Air Force veteran who served as a combat pilot. He owned and operated an oilfield service company. He's served in Congress from 2003-2009, and from 2011 since. He ran for U.S. Senate in 2008 and lost to Tom Udall.
As of Sept. 10, Steve Pearce had raised $3.9M. He had spent $2,038,328.97 and had $1,888,995.74 cash on hand.
Pearce's top donor is People for Pearce. People for Pearce is Pearce's political campaign committee from his time as representative for New Mexico's second congressional district. They have donated $917,050.32 to Pearce's campaign.
Pearce also has 63 donors who have given $11,000 each. These contributors include oil and gas companies, agricultural businesses, and many business owners.