---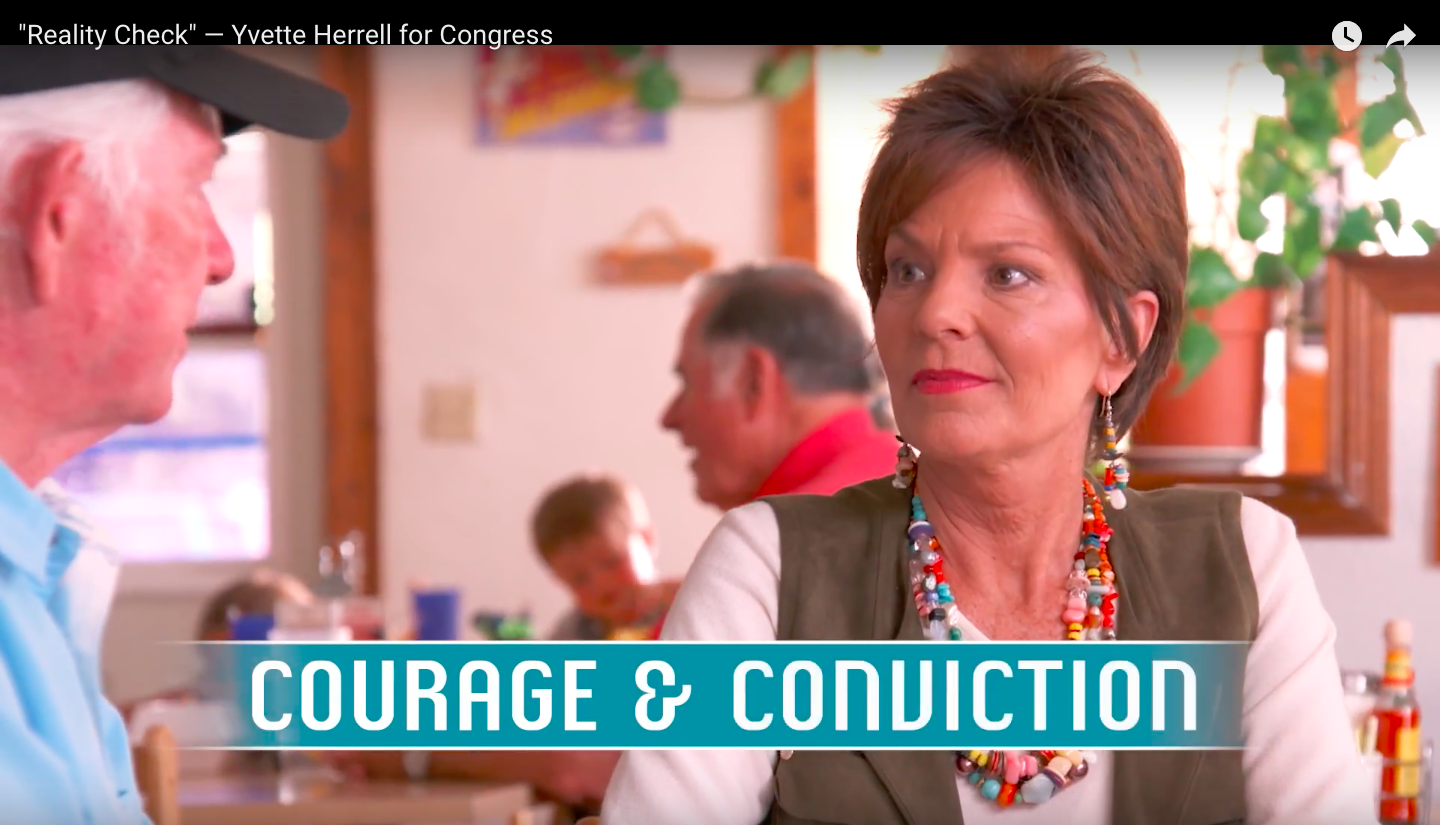 Messenger: Yvette Herrell
Candidate: Yvette Herrell
Contest: Congress
Affiliation: R
Date delivered: Sept. 12, 2018
Message type: tv ad
Message tone: positive
About the message:
This television ad says that if elected, Yvette Herrell will give Washington, D.C, a "reality check." It talks about what she did as a state representative to do this for New Mexico. It ends by saying she will lead with courage and conviction.
About the messenger:
Yvette Herrell has served as a member of the New Mexico House of Representatives since 2010, she is currently in her 4th term. She lives in Alamogordo and works as a realtor. Herrell is running against Democrat Xochitl Torress Small.
Herrell has raised more than $522k. She has spent more than $422k and has about $100k cash on hand.
Her top donor is the House Freedom Fund at $39,600. This money would be considered dark money because House Freedom Fund's large contributions come from national nonprofits for whom donor information is unavailable.
Herrell has many individual contributions, but her top donors include Political Action Committees.
To view more on Herrell's campaign money, visit https://www.fec.gov/data/candidate/H8NM02156/ and https://www.opensecrets.org/races/summary?cycle=2018&id=NM02&spec=N