---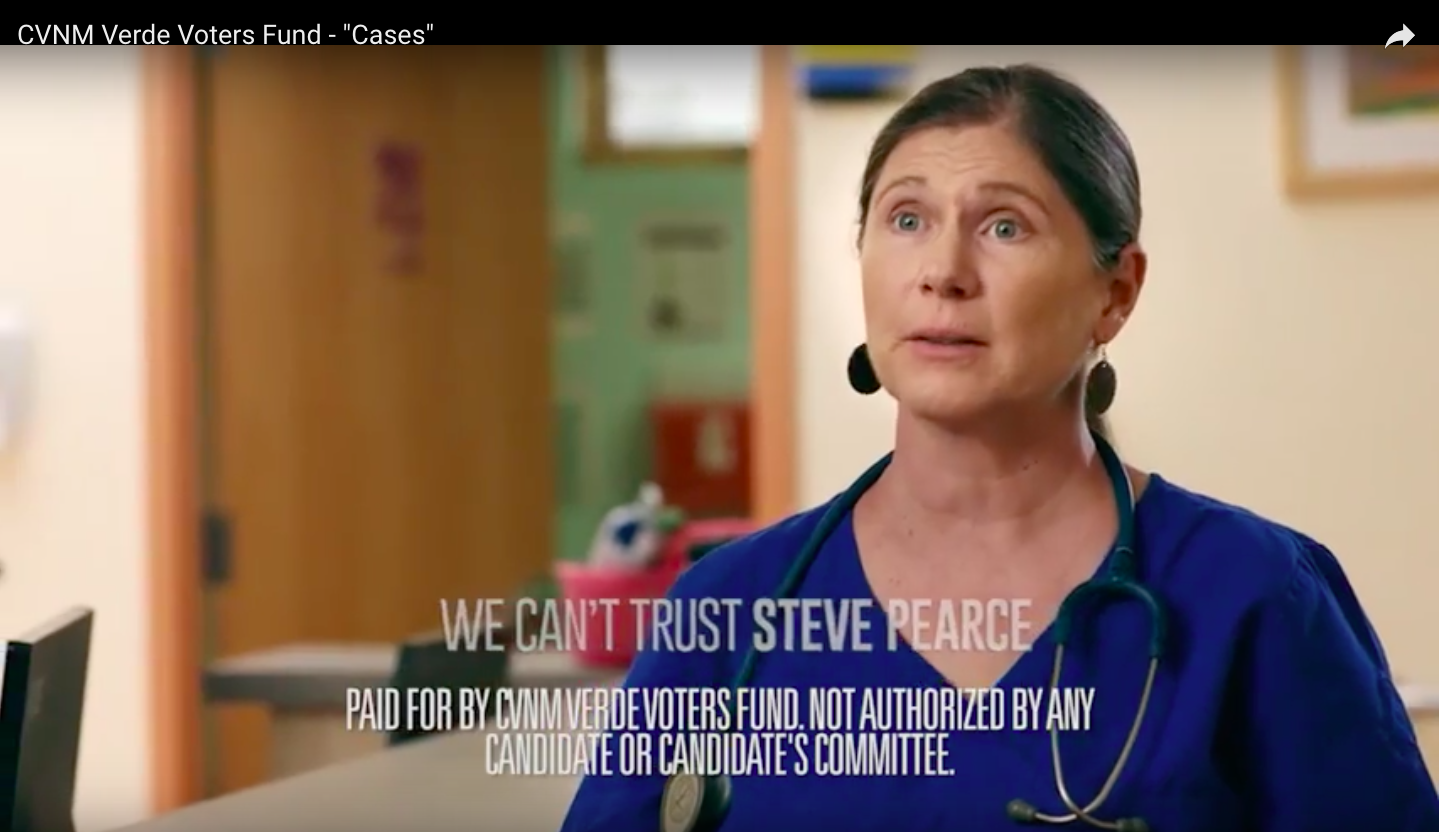 Messenger: CVNM Verde Voters Fund
Candidate: Steve Pearce
Contest: Governor
Affiliation: R
Date delivered: Sept. 10, 2018
Message type: tv ad
Message tone: negative
About the message:
This ad features nurse Karen Duncan saying that she sees a lot of cases of asthma and other health problems in New Mexico. She says that these problems are often caused by leaks from oil and gas wells.
The ad then says that Pearce has taken millions of dollars from oil and gas companies, and refers to his vote in 2017 in support of repealing a bill which requires operators to take various actions to reduce waste of gas lost during oil and gas production activities.
They also refer to his vote in 2014 for allowing the cost of cleaning up oil and gas spills to go to the government– making taxpayers pay for them.
Duncan then says she does not trust Pearce to protect the health of New Mexico families.
About the messenger:
CVNM Verde Voters Fund is the political action committee of Conservation Voters New Mexico.
This group is labeled "dark" because their large contributions come from national nonprofits for whom donor information is unavailable. However, unlike many political action groups with undisclosed donors, the individual contributions to the Verde Voters Fund are disclosed and staff of CVNM are well known in New Mexico for their advocacy work.