---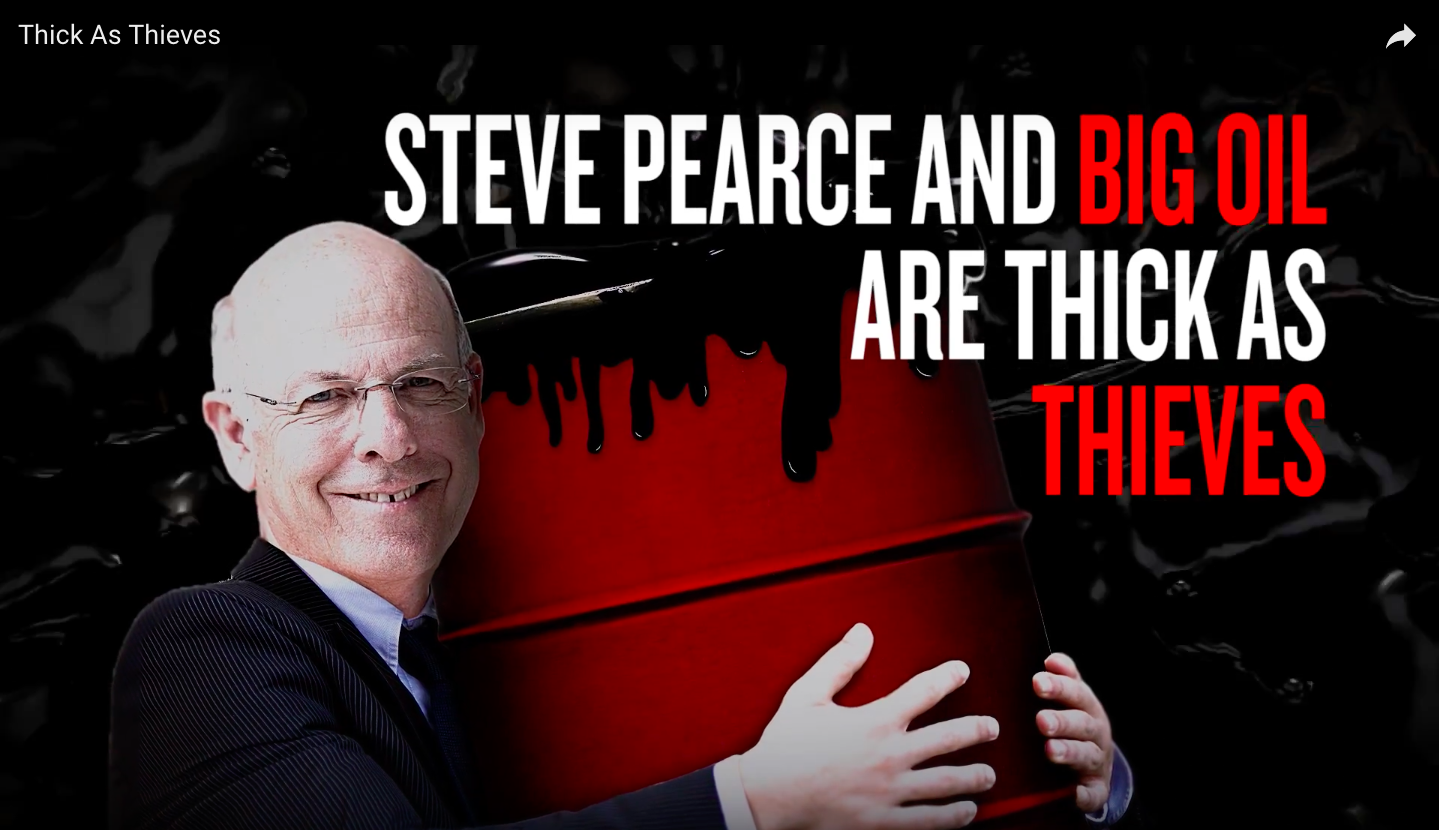 Messenger: CVNM Verde Voters Fund
Candidate:
Contest: Governor
Affiliation:
Date delivered: Sept. 10, 2018
Message type: tv ad
Message tone: contrast
About the message:
This ad shows CVNM Verde Voters' reasons for being against Steve Pearce and for Michelle Lujan Grisham. It starts off by saying that "Pearce and big oil are thick as thieves." It says he has taken millions of dollars from oil and gas companies, and voted to "let them off the hook" for spills. It then says that Lujan Grisham fights to protect families and renewable energy.
About the messenger:
CVNM Verde Voters Fund is the political action committee of Conservation Voters New Mexico.
This group is labeled "dark" because their large contributions come from national nonprofits for whom donor information is unavailable. However, unlike many political action groups with undisclosed donors, the individual contributions to the Verde Voters Fund are disclosed and staff of CVNM are well known in New Mexico for their advocacy work.