---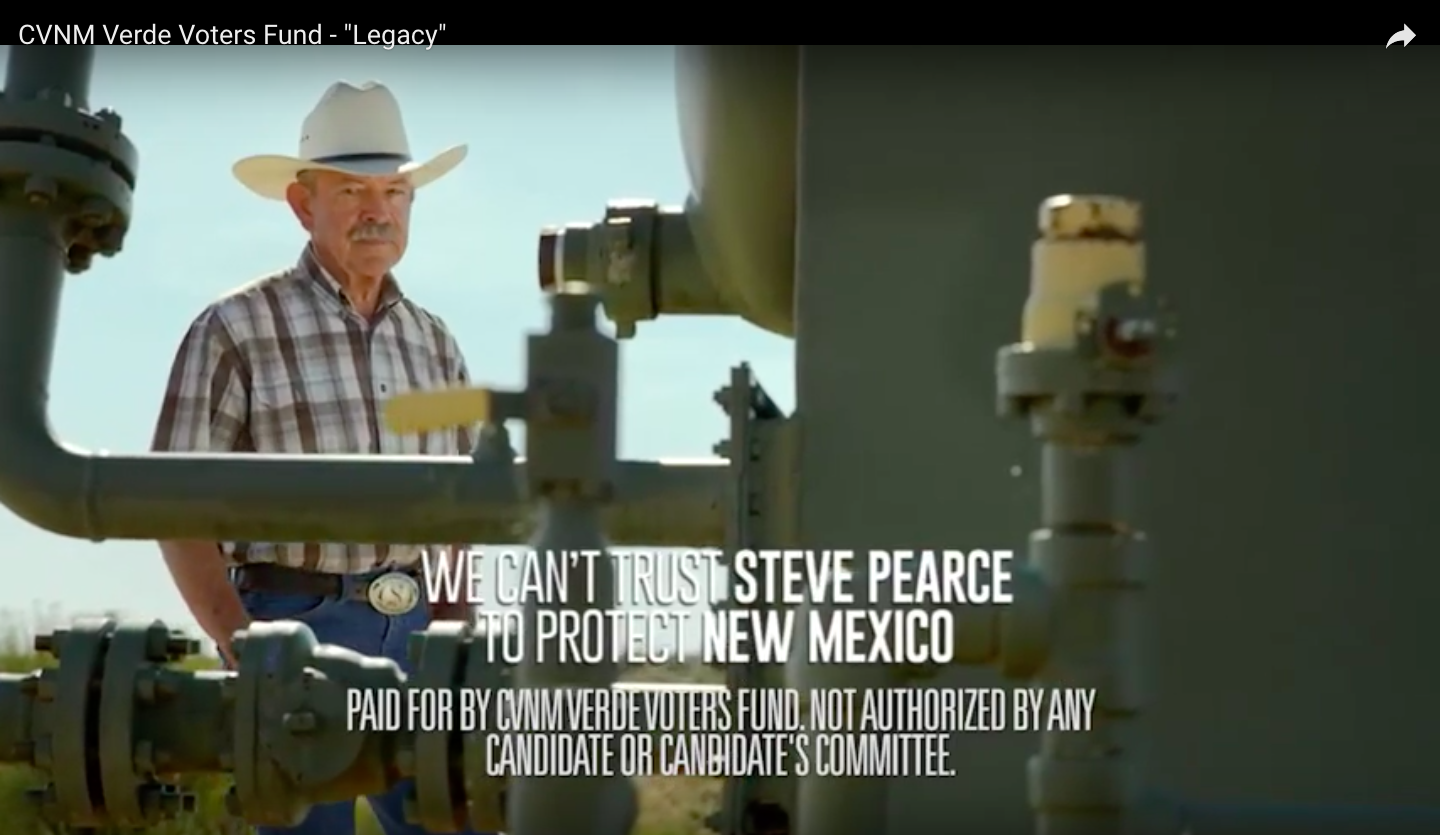 Messenger: CVNM Verde Voters Fund
Candidate: Steve Pearce
Contest: Governor
Affiliation: R
Date delivered: Sept. 4, 2018
Message type: tv ad
Message tone: negative
About the message:
This ad features New Mexico rancher Don Schreiber saying that oil and gas companies treat public lands like they are theirs, when "really, they belong to our kids and grandkids." The ad then says that Steve Pearce has taken millions of dollars in contributions from oil and gas companies, and mentions his vote in favor of privatizing public lands and shrinking national monuments. It ends with Schreiber saying that he doesn't trust Pearce to protect New Mexico.
About the messenger:
CVNM Verde Voters Fund is the political action committee of Conservation Voters New Mexico.
This group is labeled "dark" because their large contributions come from national nonprofits for whom donor information is unavailable. However, unlike many political action groups with undisclosed donors, the individual contributions to the Verde Voters Fund are disclosed and staff of CVNM are well known in New Mexico for their advocacy work.