---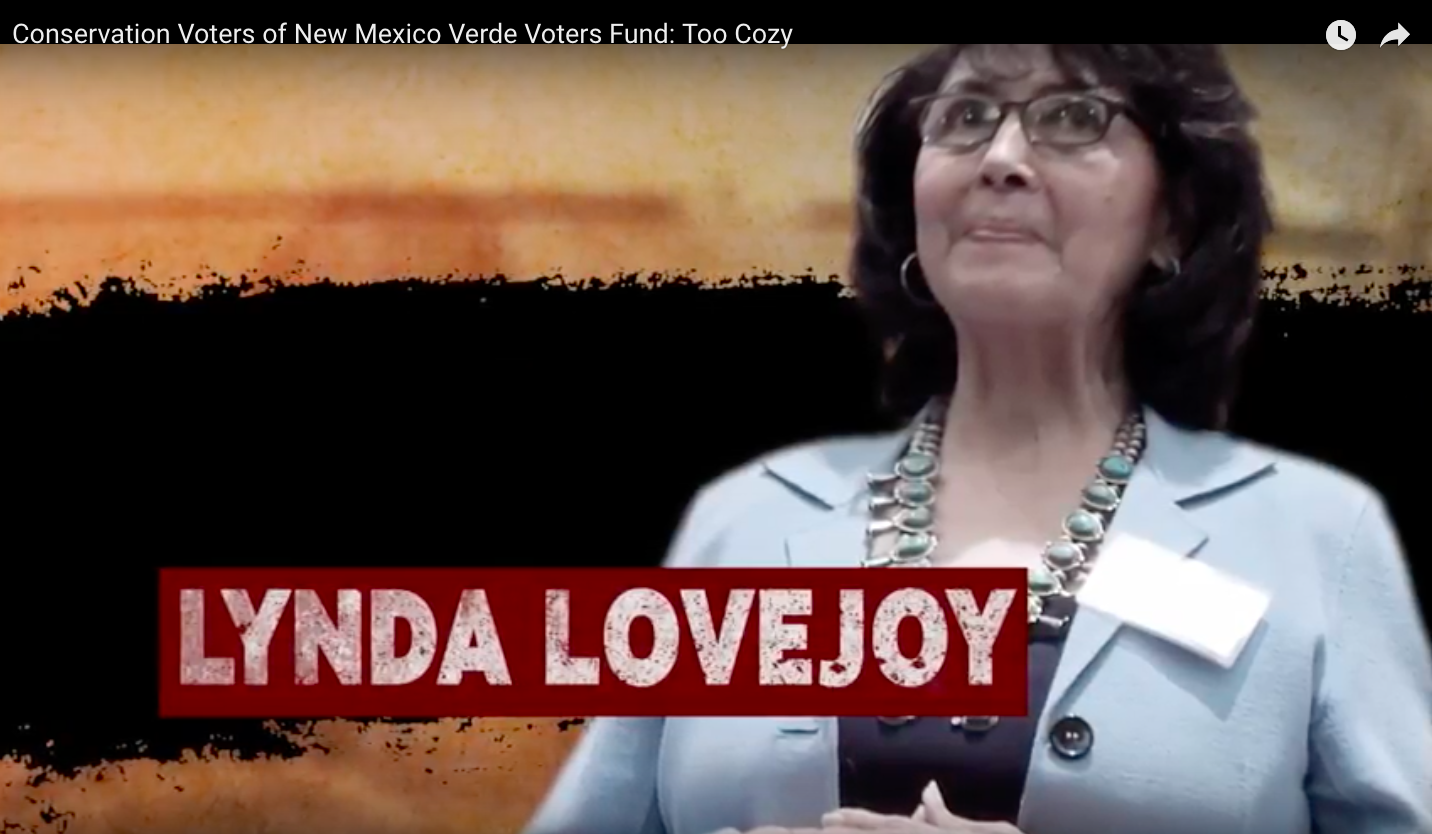 Messenger: CVNM Verde Voters Fund
Candidate: Lynda Lovejoy
Contest: Public Regulation Commissioner
Affiliation: D
Date delivered: June 1, 2018
Message type: tv ad
Message tone: negative
About the message:
This television ad criticizes Lovejoy's money spending. It says she used tax payers' money for her own political gain, such as travel, ads and lobbyists. It also criticizes her vote for allowing Public Service Company of New Mexico to recoup about $150 million from improvements at the Four Corners Power Plant. The commission voted to allow the utility to raise rates by about 9 percent over the next two years, but it rejected PNM's request to recoup the $150 million.
About the messenger:
CVNM Verde Voters Fund is the political action committee of Conservation Voters New Mexico.
This group is labeled "dark" because their large contributions come from national nonprofits for whom donor information is unavailable. However, unlike many political action groups with undisclosed donors, the individual contributions to the Verde Voters Fund are disclosed and staff of CVNM are well known in New Mexico for their advocacy work.