---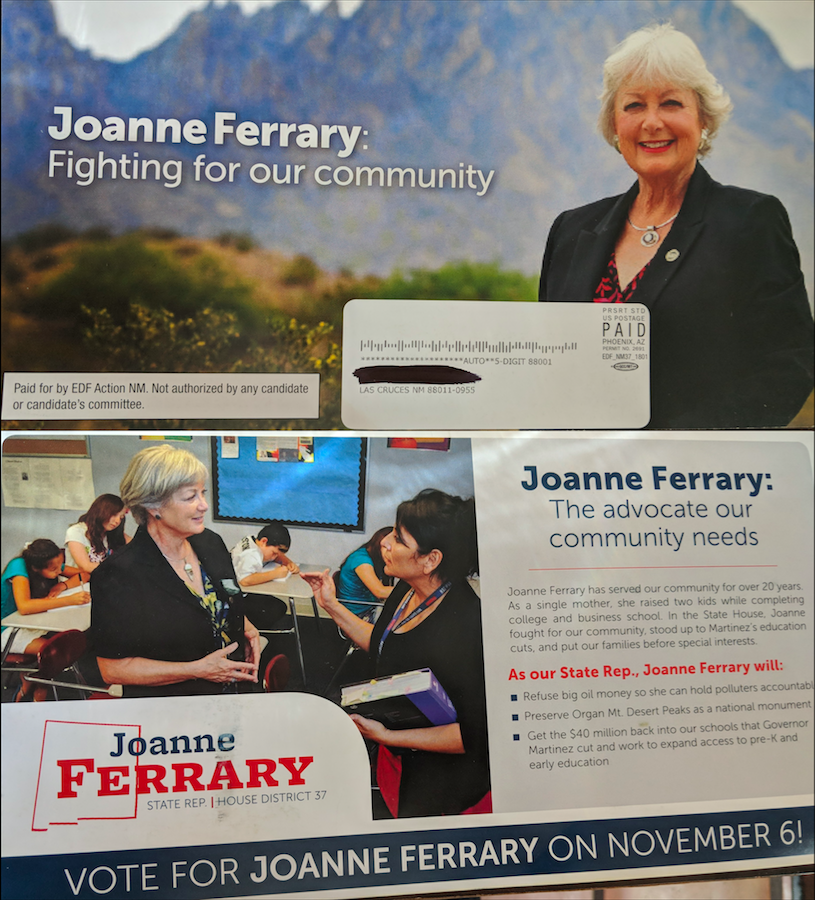 Messenger: EDF Action NM
Candidate: Joanne Ferrary
Contest: State Representative
Affiliation: D
Date delivered: Oct. 17, 2018
Message type: mailer
Message tone: positive
About the message:
This ad states the things Ferrary plans to do if re-elected. It says she will refuse money from big oil, preserve the Organ Mountain Desert Peaks, and get money back into schools.
About the messenger:
EDF Action NM is a PAC backed by the Environmental Defense Fund.
This group is labelled "dark" because all of its money comes from the Environmental Defense Action Fund, and donor information for that group is not available.