---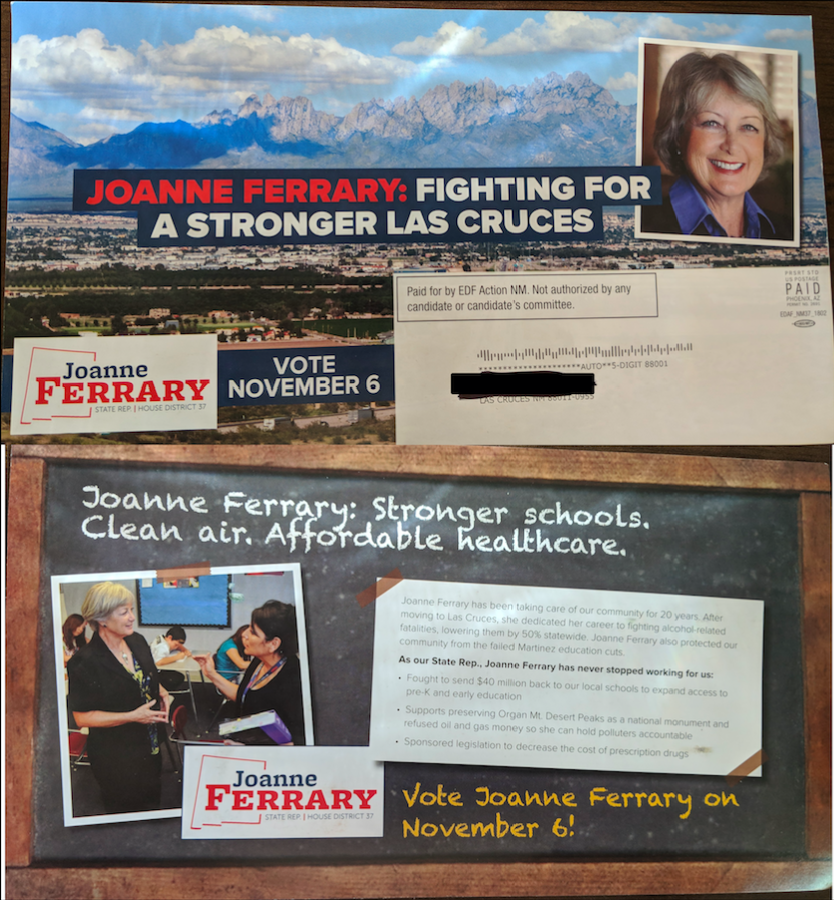 Messenger: EDF Action NM
Candidate: Joanne Ferrary
Contest: State Representative
Affiliation: D
Date delivered: Oct. 17, 2018
Message type: mailer
Message tone: positive
About the message:
This ad gives reasons as to why voters should re-elect Ferrary. It states what things she did during her time as State Representative for District 37.
About the messenger:
EDF Action NM is a PAC backed by the Environmental Defense Fund.
This group is labelled "dark" because all of its money comes from the Environmental Defense Action Fund, and donor information for that group is not available.