---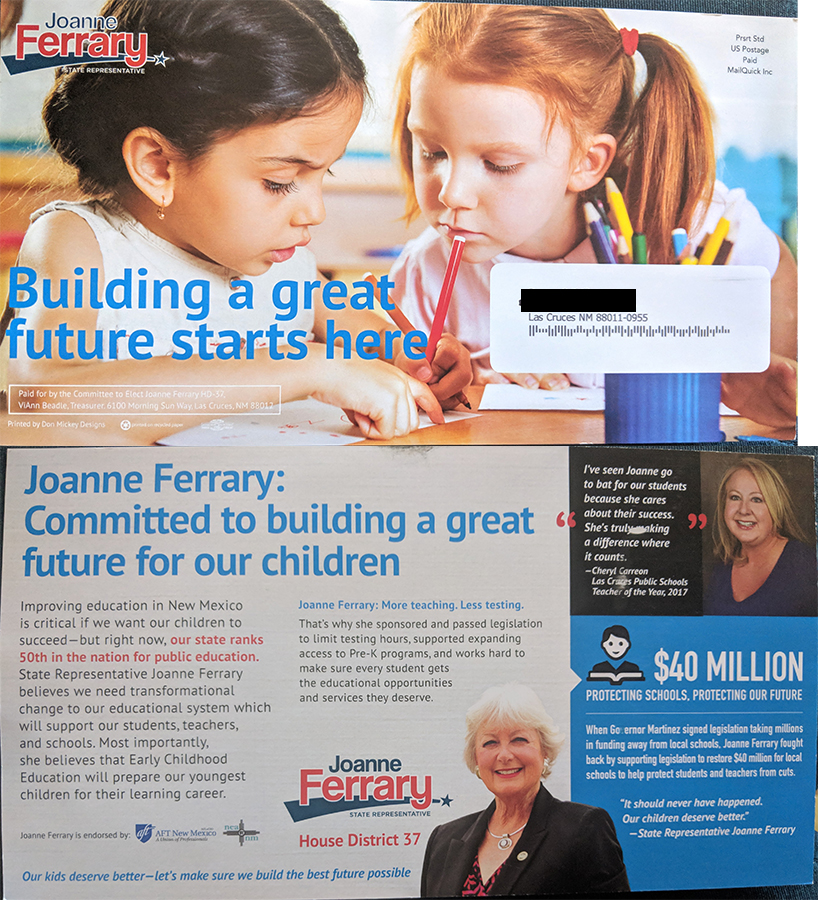 Messenger: Joanne Ferrary
Candidate: Joanne Ferrary
Contest: State Representative
Affiliation: D
Date delivered: Oct. 24, 2018
Message type: mailer
Message tone: positive
About the message:
This mailer talks about Joanne Ferrary's support of early childhood education. It says that she believes in more teaching and less testing and that she voted in support of that. It also says she voted to restore $40 million for local schools.
About the messenger:
Joanne Ferrary has served as State Representative for District 37 for one 2-year term and is running for re-election.
Ferrary has raised $96,500. She has spent $34,838.27 and has $84,292.53.
Her top donors are Emily's List and COIR Committee on Individual Responsibility, each with $5,500, and NM House Democratic Campaign Ctte with $5,165.