---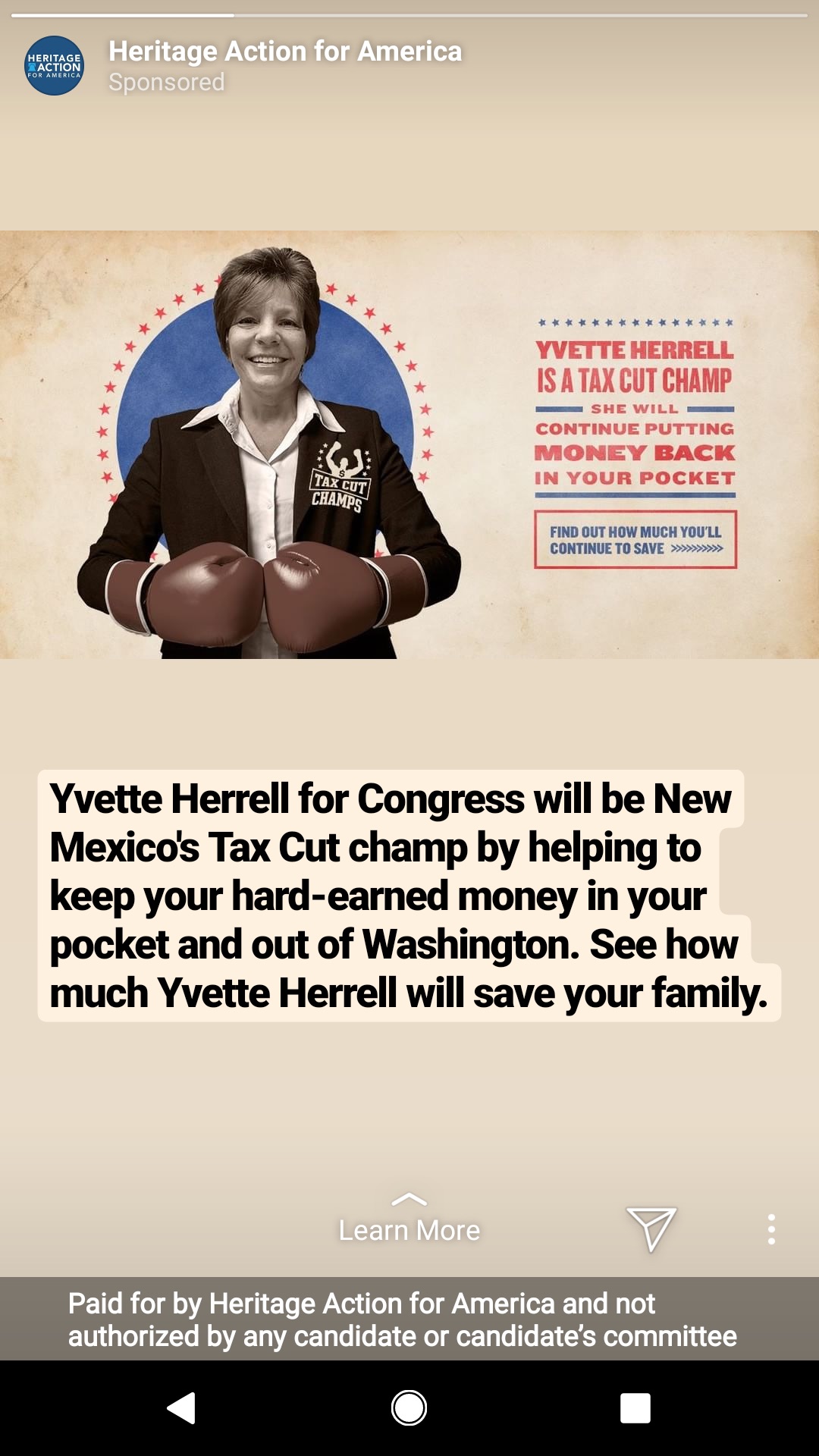 Messenger: Heritage Action for America
Candidate: Yvette Herrell
Contest: Congress
Affiliation: R
Date delivered: Sept. 20, 2018
Message type: online ad
Message tone: positive
About the message:
This social media ad is running on Instagram and Facebook. The ad says Herrell is a "tax cut champ" and directs viewers to a website paid for by Heritage Action for America. The website highlights other "tax cut champs" and lets the viewers know how much money they will save on tax cuts.
About the messenger:
Heritage Action for America's goal is to "protect conservative seats in Congress and preserve the Republican majority," according to its website.
They recently reported they were going to spend $2.5 million in 12 congressional districts this election cycle. They will be spending that money on digital, print, and TV advertising. One of the districts they are spending money on is New Mexico's second congressional district, in favor of Yvette Herrell.
There is currently no information on Heritage Action for America's money. The next filing date is in October.