---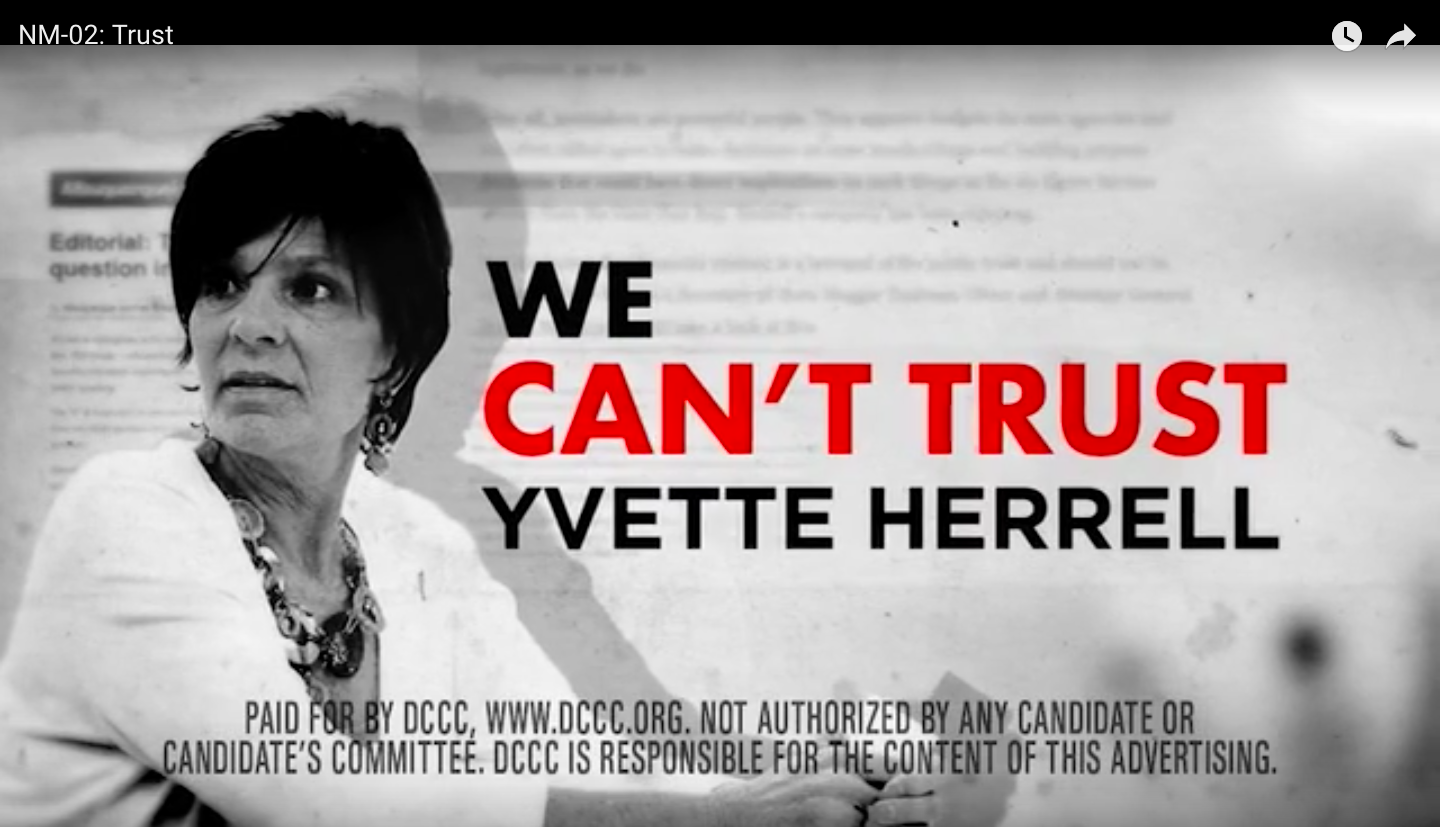 Messenger: DCCC
Candidate: Yvette Herrell
Contest: Congress
Affiliation: R
Date delivered: Sept. 11, 2018
Message type: tv ad
Message tone: negative
About the message:
This tv ad criticizes Yvette Herrell by saying she is not trustworthy. It says she failed to disclose making almost $500k from her real estate company and gives quotes from news editorials calling Herrell's actions egregious, saying she can't be trusted and calling her an insider.
About the messenger:
The Democratic Congressional Campaign Committee's main goal is to support Democratic candidates for the House of Representatives. DCCC's chairman is New Mexican Ben Ray Luján. He has served as U.S. Representative for New Mexico's 3rd congressional district since 2009.
This group is labeled "dark" because their large contributions come from national nonprofits for whom donor information is unavailable. To see more information, visit https://www.fec.gov/data/committee/C00000935/