---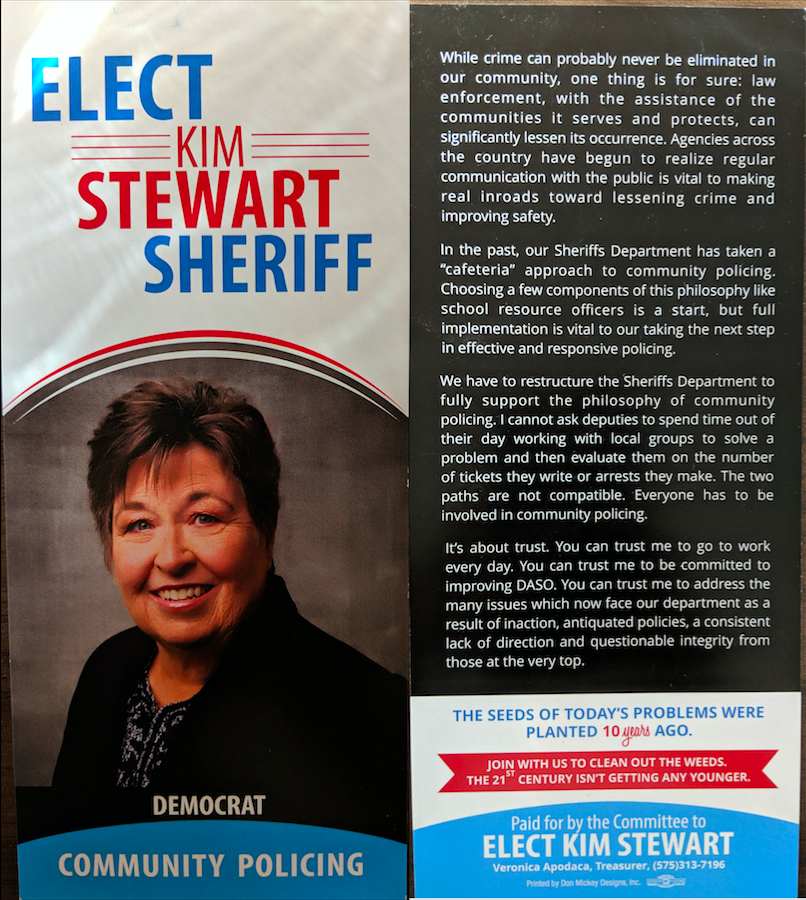 Messenger: Kim Stewart
Candidate: Kim Stewart
Contest: Doña Ana County Sheriff
Affiliation: D
Date delivered: Oct. 17, 2018
Message type: print ad
Message tone: positive
About the message:
This ad gives reasons as to why community policing is good for the county and why Kim Stewart can be trusted.
About the messenger:
Kim Stewart worked in California law enforcement for many years. She was hired by Doña Ana County in 2008 as an Internal Affairs Investigator. In 2017, Kim was voted onto the Doña Ana County Internal Audit Advisory Committee.
As of Sept. 10, Stewart had raised $15,600. She had spent $12,529.69 and had $3,021.27 cash on hand.
Stewart's top donors are Police Sargeant Jaime Quezada with $1,200, Ann Barker and Simmone Contreras each at $1,000.