---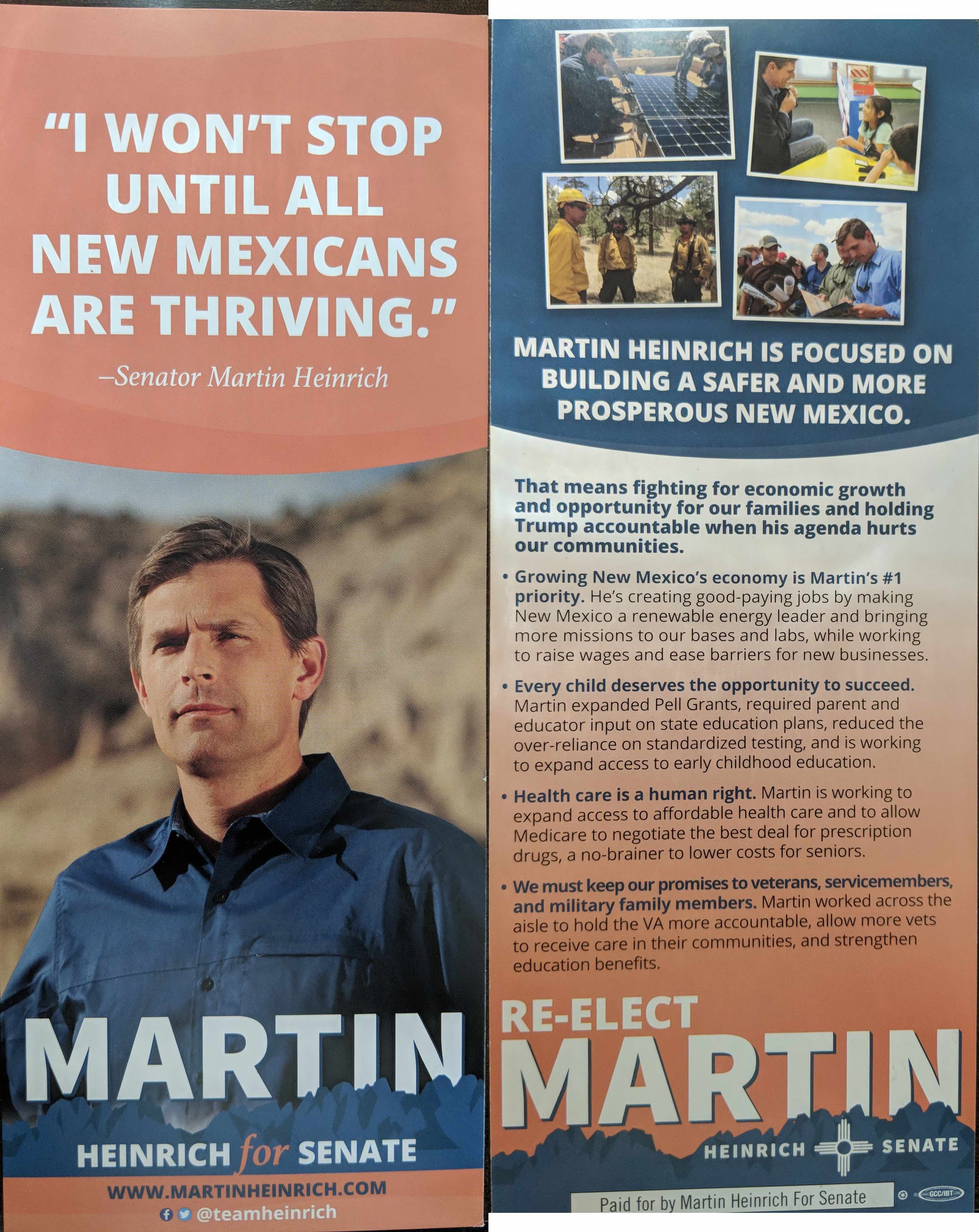 Messenger: Martin Heinrich
Candidate: Martin Heinrich
Contest: U.S. Senate
Affiliation: D
Date delivered: Oct. 10, 2018
Message type: print ad
Message tone: positive
About the message:
This ad highlights the thigs Martin Heinrich has done and hopes to do for New Mexico. This includes growing the economy, education, healthcare, and helping veterans, servicemembers and military family members.
About the messenger:
Sen. Martin Heinrich was elected to the Senate in 2012 after serving four years in the U.S. House.