---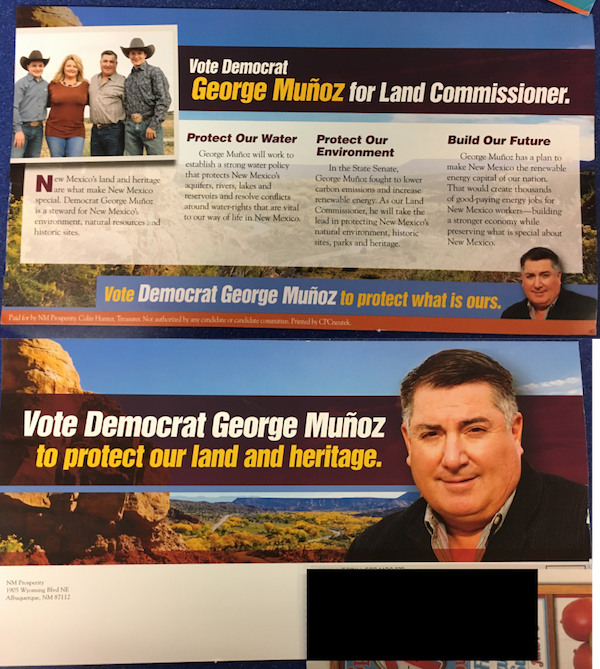 Messenger: NM Prosperity
Candidate: George Munoz
Contest: Land Commissioner
Affiliation: D
Date delivered: July 30, 2018
Message type: mailer
Message tone: positive
About the message:
This mailer from super PAC NM Prosperity supports state Sen. George Munoz in the Democratic primary for Land Commissioner.
About the messenger:
NM Prosperity is a New Mexico Super PAC organized to support some moderate Democratic candidates in the 2018 primary contests.
The group's top donors include Mack Energy for $55,000 and rancher Kyle Pratz at $50,000.