---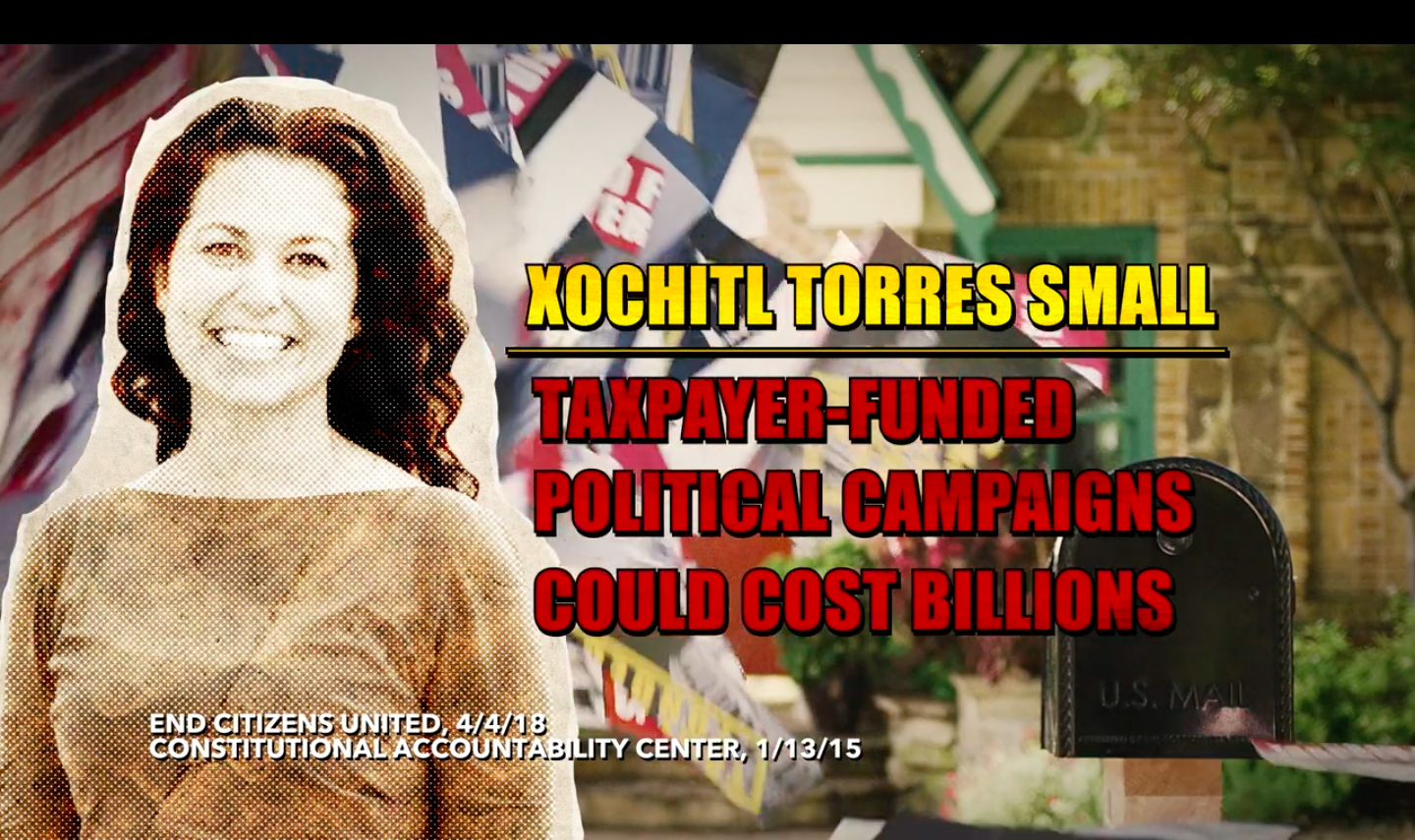 Messenger: NRCC
Candidate: Xochitl Torres Small
Contest: Congress
Affiliation: D
Date delivered: Oct. 22, 2018
Message type: online ad
Message tone: negative
About the message:
This ad says that if Xochitl Torres Small is elected, she would work with Nancy Pelosi to "impose a campaign finance system on the entire country, making tax payers foot the bill for political campaigns." Torres Small has not spoken on this topic before.
This ad is running on Facebook. The NRCC is running four different posts, each with a budget of $1K-$5k. The amount they will pay will depend on how many people the ad reaches. The ad is reaching mostly men and women agees 25-34.
About the messenger:
According to its website, "The National Republican Congressional Committee (NRCC) is a political committee devoted to increasing the Republican majority in the U.S. House of Representatives."
The NRCC's top donors are candidate committees. Ryan for Congress donated more than $7.5 million. In the 2018 cycle, they have raised more than $163 million and spent almost $130.5 million.
The NRCC has spent $1,189,063 against Xochitl Torres Small.