---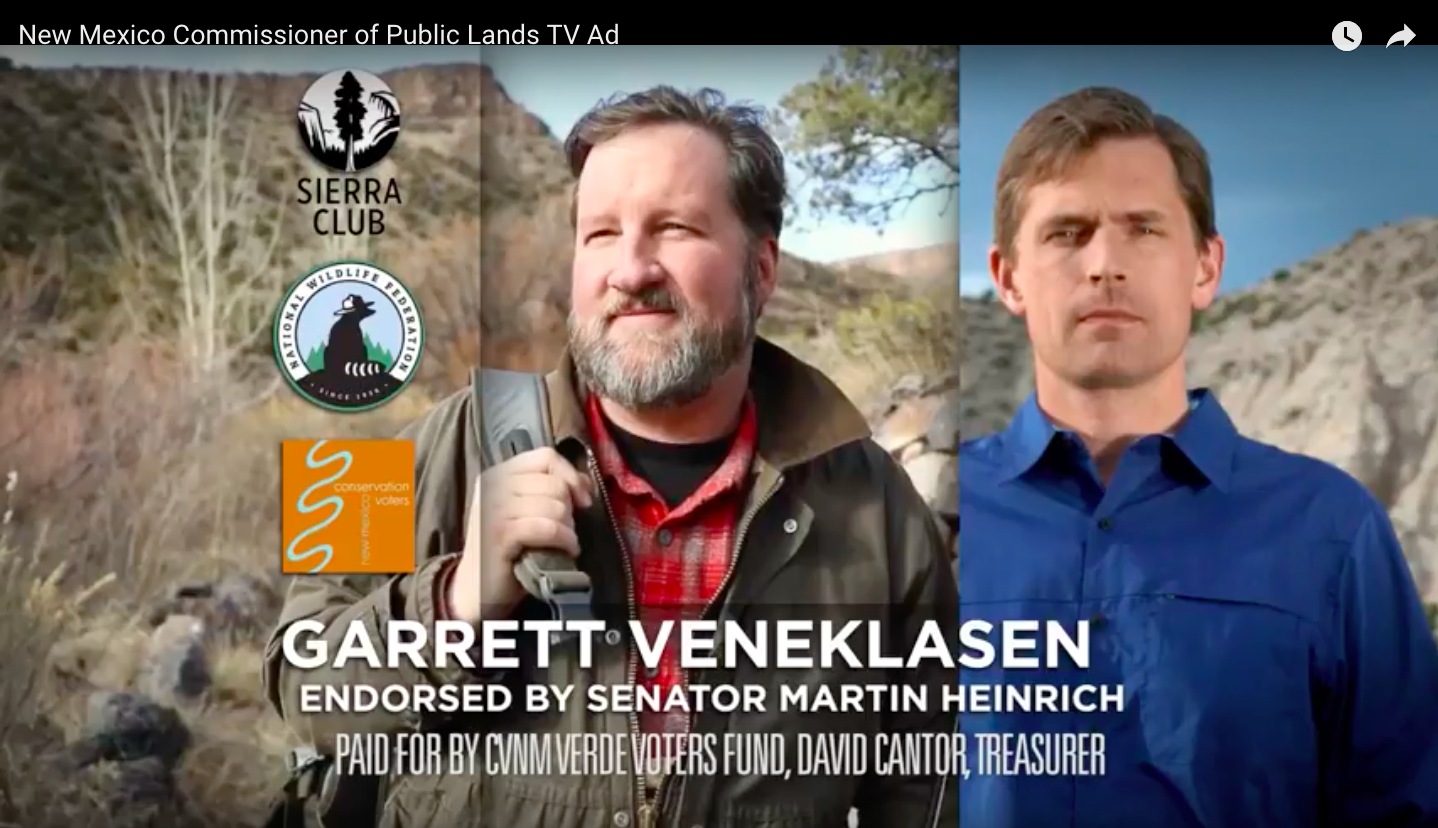 Messenger: CVNM Verde Voters Fund
Candidate:
Contest: Commissioner of Public Lands
Affiliation:
Date delivered: May 9, 2018
Message type: tv ad
Message tone: contrast
About the message:
This tv ad starts off by stating that "our land, air and water are at risk," and gives reasons as to why George Muñoz would not do a good job at protecting the lands because he protects the oil and gas industry. The ad goes on to say that Democrat Garrett VeneKlasen will protect the public lands, fight President Trump's border wall and expand renewable energy.
About the messenger:
CVNM Verde Voters Fund is the political action committee of Conservation Voters New Mexico.
This group is labeled "dark" because their large contributions come from national nonprofits for whom donor information is unavailable. However, unlike many political action groups with undisclosed donors, the individual contributions to the Verde Voters Fund are disclosed and staff of CVNM are well known in New Mexico for their advocacy work.