---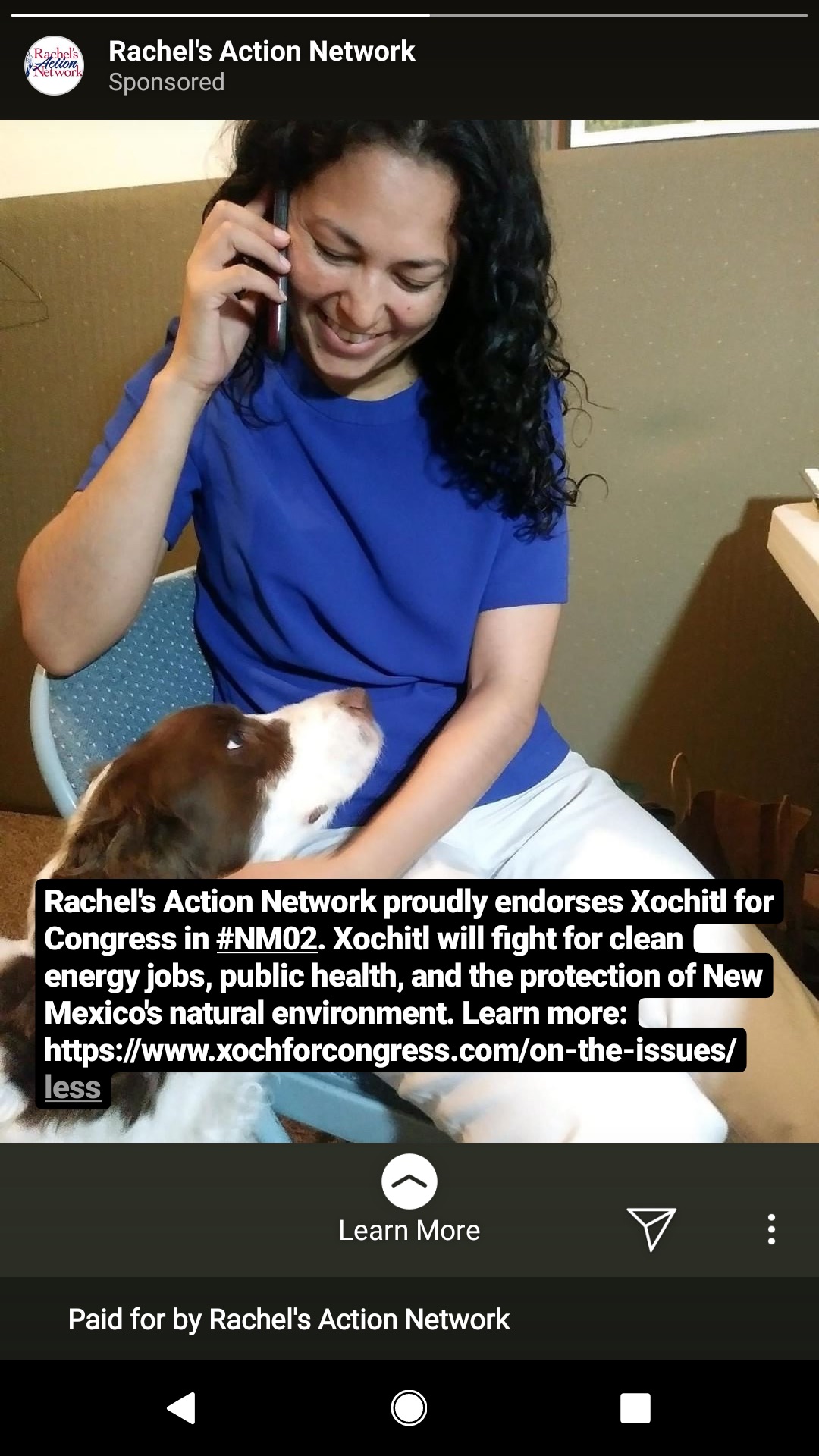 Messenger: Rachel's Action Network
Candidate: Xochitl Torres Small
Contest: Congress
Affiliation: D
Date delivered: Sept. 20, 2018
Message type: online ad
Message tone: positive
About the message:
This ad was run on Instagram's "story" feature. It is also running on Facebook. Rachel's Action Network announces that they endorse Torres Small and highlight her support for environmental issues.
About the messenger:
Rachel's Action Network is a committee named after Rachel Carson, who was a human rights and environmental activist. Rahcel's Action Network is dedicated to supporting women environemtalists running for office.
As of now, there are no reports available on Rachel's Action Network's money. The next filing date is in October.