---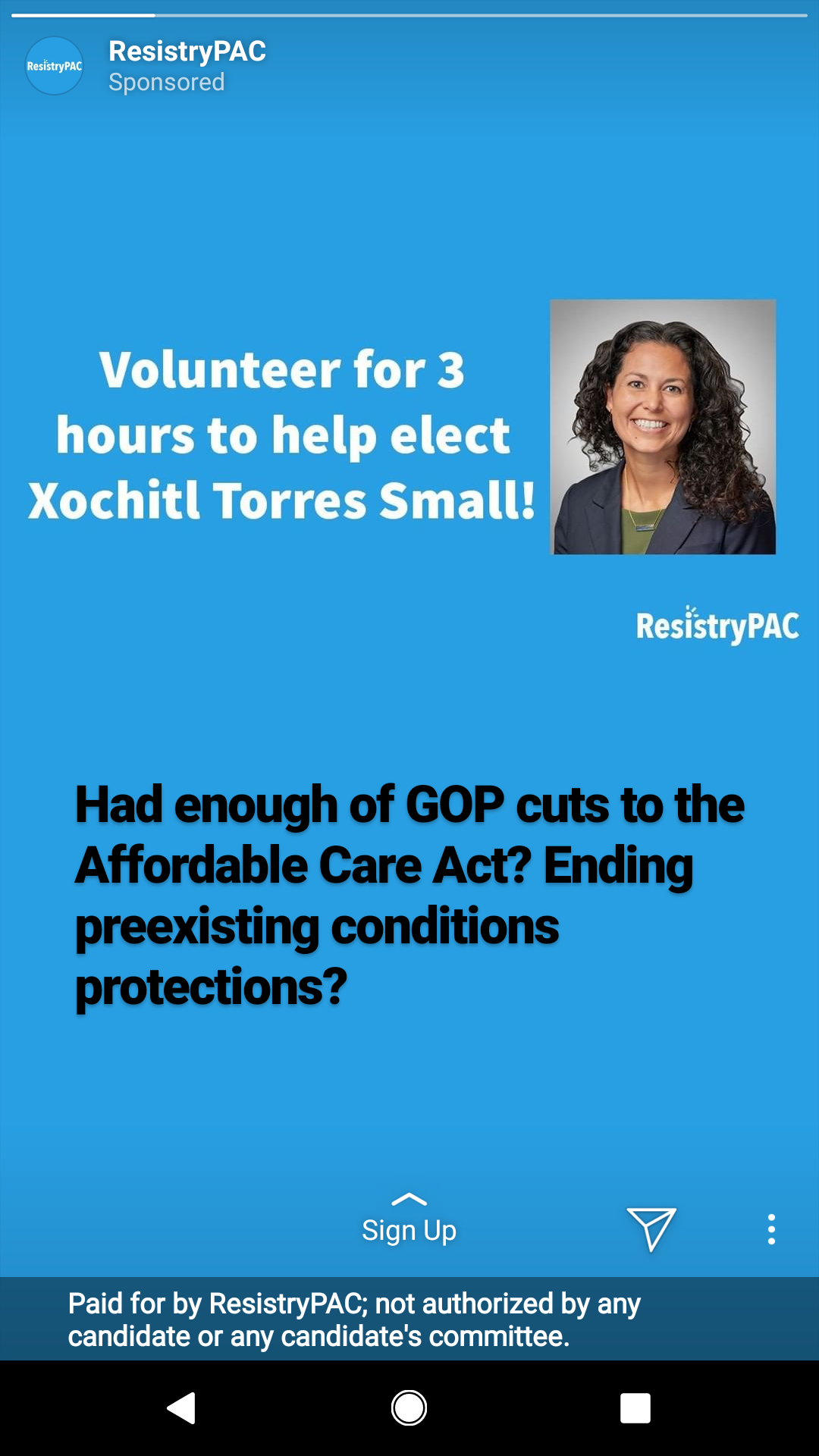 Messenger: Resistry PAC
Candidate: Xochitl Torres Small
Contest: Congress
Affiliation: D
Date delivered: Oct. 19, 2018
Message type: online ad
Message tone: positive
About the message:
This ad appeals to voters who have "had enough of GOP cuts to the Affordable Care Act." It tells the reader to volunteer for three hours to help elect Torres Small. The reader has the option to "swipe up" on Instagram to go to the link to sign up to volunteer.
About the messenger:
ResistryPAC is dedicated to recruiting volunteer canvassers in swing districts to get out the vote for progressive candidates. They are supporting nine candidates this election, Xochitl Torres Small being one of them.
There is no information available yet for ResistryPAC.