---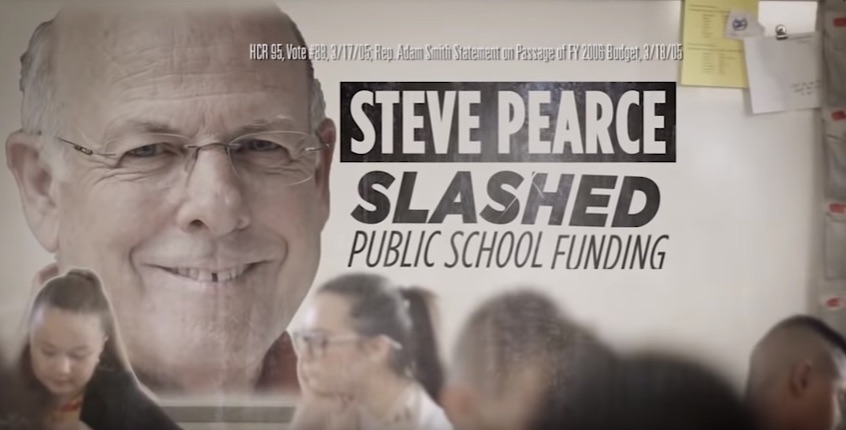 Messenger: Stronger New Mexico
Candidate: Steve Pearce
Contest: Governor
Affiliation: R
Date delivered: Oct. 1, 2018
Message type: tv ad
Message tone: negative
About the message:
This video ad features an Albuquerque Public School teacher saying that Steve Pearce cannot be trusted to protect public schools. The ad says he voted to cut over $40 billion from public school funding. It is referring to his vote in HCR 95, Vote #88, 3/17/05.
About the messenger:
Stronger New Mexico is a PAC that's affiliatted with the Democratic Governors Association.
This group is labeled "dark" because it only has four contributors total– all of which are political organizations whose donors are other organizations for whom individual donor information is unavailable. The four donors are:
Democratic Governors Association: $275,000
AFSCME Special Account: $125,000
United Food and Commercial Workers International Union Active Ballot Club: $50,000
COIR Committee on Individual Responsibility: $50,000