---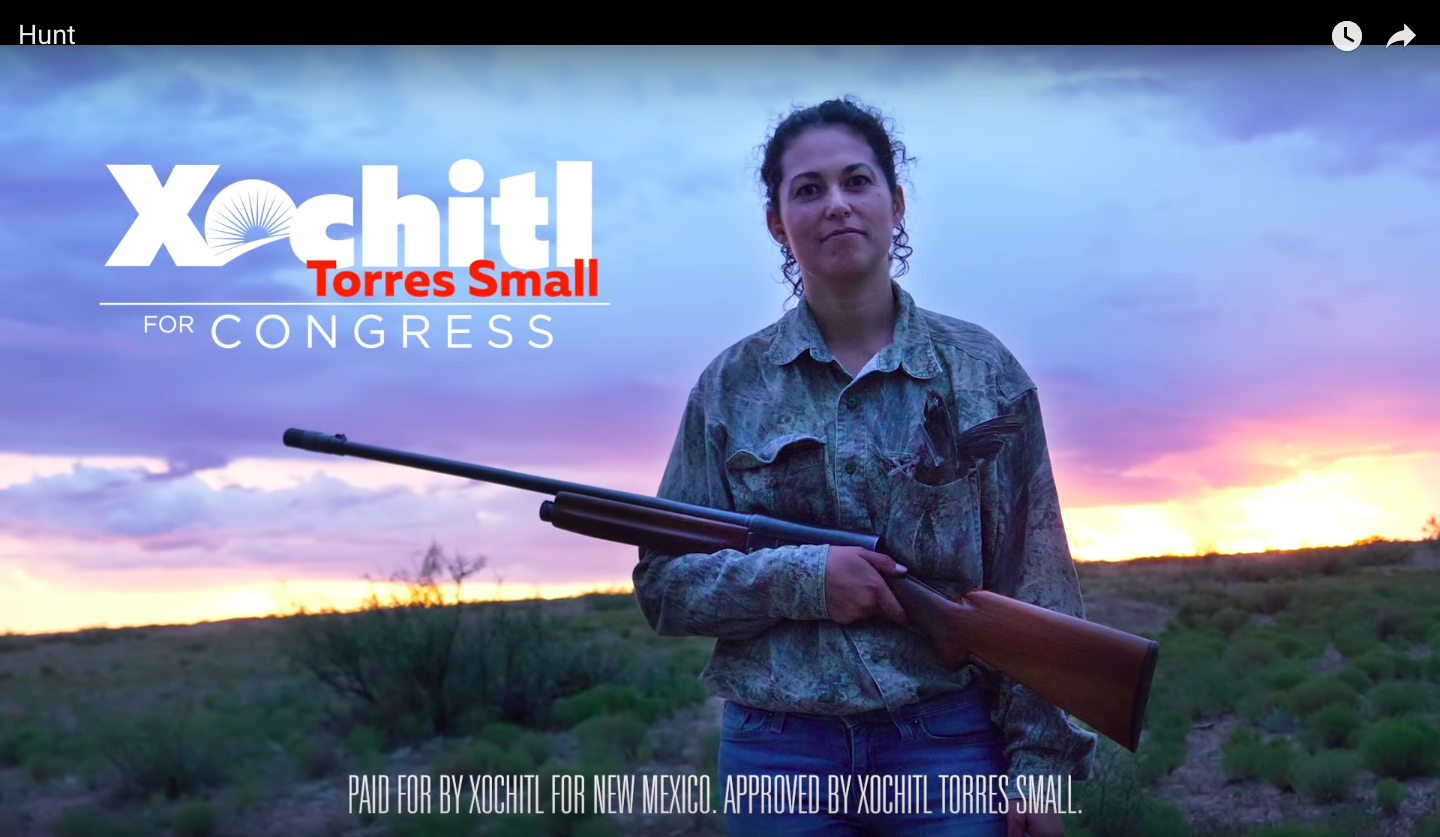 Messenger: Xochitl Torres Small
Candidate: Xochitl Torres Small
Contest: Congress
Affiliation: D
Date delivered: Oct. 1, 2018
Message type: tv ad
Message tone: positive
About the message:
In this ad, Torres Small is out hunting. She says that "out here" gives her perspective and "makes the squabbles in Washington seem small." She is seen loading a rifle and shooting at pigeons. She says that New Mexicans do not care about party labels, rather just want someone to deliver. The ad ends with a shot of Torres Small looking at the camera, while holding a rifle in her hand and a dead pigeon in the front pocket of her camouflage shirt. She mentions nothing about gun rights in the ad.
About the messenger:
Xochitl Torres Small was raised in Las Cruces, New Mexico. Her background includes working as a field representative for Senator Tom Udall and as a judicial law clerk for federal judge Robert C. Brack. She currently works as an attorney at Kemp Smith LLP, specializing in water.
As of June, 30, 2018, Torres Small has raised $934,714.79. Her top donor is Bay State for a Majority at $29,000.