---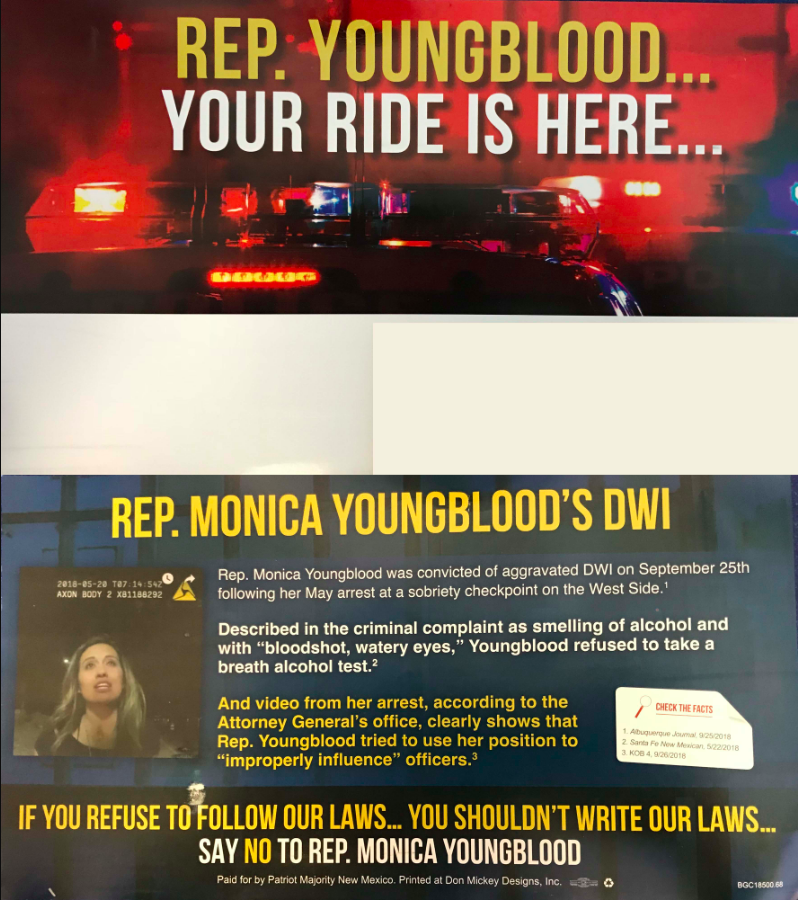 Messenger: Patriot Majority New Mexico
Candidate: Monica Youngblood
Contest: State Representative
Affiliation: R
Date delivered: Oct. 13, 2018
Message type: mailer
Message tone: negative
About the message:
This mailer discourages voters from voting for Monica Youngblood because of her recent DWI arrest.
About the messenger:
Patriot Majority New Mexico's purpose is, "to work on economic solutions and encourage job creation throughout the United States [and] on nonpartisan voter empowerment as a way of economically enfranchising and preserving the freedom and liberty of Americans in all regions of the country," according to their website.
This group is labelled "dark" because its top donors are national non-profits or other PACs.
Their top donors are the public services employees union AFSCME at $1.775 million, and State Victory Action, an organization based in North Carolina, with $700.5K.