---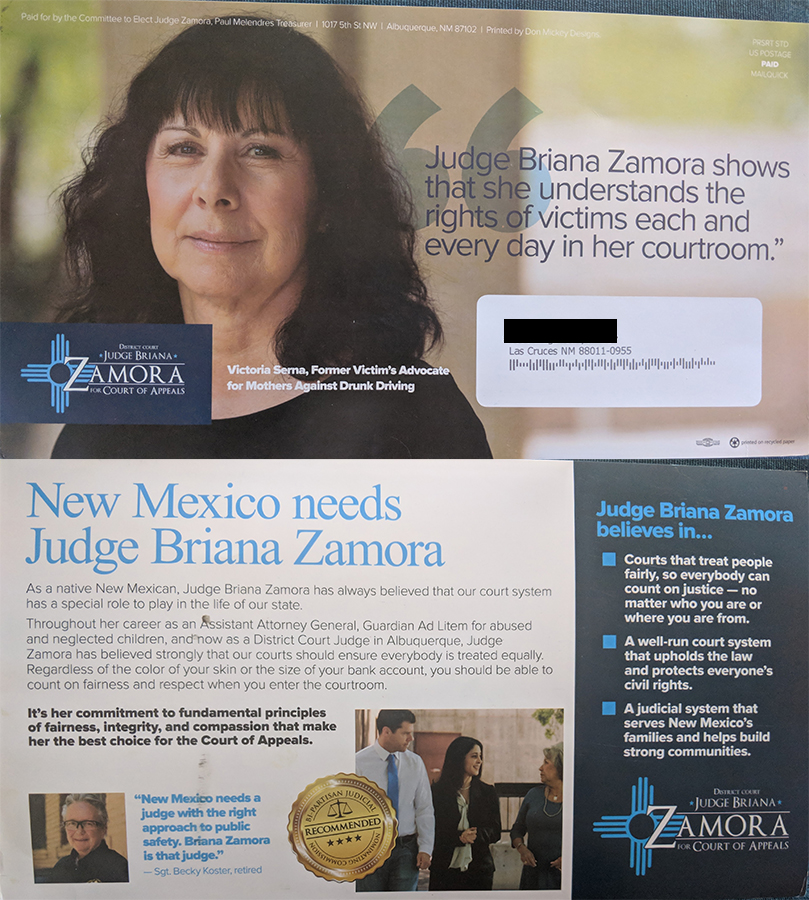 Messenger: Briana Zamora
Candidate: Briana Zamora
Contest: NM Court of Appeals
Affiliation: D
Date delivered: Oct. 24, 2018
Message type: mailer
Message tone: positive
About the message:
The front page of this mailer shows a quote by Victoria Serma, a former victim's advocate for Mothers Against Drunk Driving, saying why she supports Briana Zamora.
The back page talks about the things Zamora believes in, such as "courts that treat people fairly, a well-run court system and a judicial system that serves New Mexico's families and helps build strong communities."
About the messenger:
Briana Zamora has been a Bernalillo County District Court Judge since 2012. She began her judicial career when she was appointed to the Metropolitan Court bench in 2008.
Zamora has many individual contributions, but her largest donations are from the State of New Mexico Public Election Fund with $180,656, and the Public Election Fund with $41,848.
As of Sept. 10, Zamora had raised $227.2K. She had spent $69,789.49 and had no cash on hand.